Welcome to the personal pages of our website
You can contact us by pressing the button and completing the form :
The Family
We are a small family, the parents and two daughters. We reside in Belgium but frequently stay in our 'second' residence in Switzerland. Below a picture of the whole family, on the ski-slope between Tortin and Siviez, dated March 2003.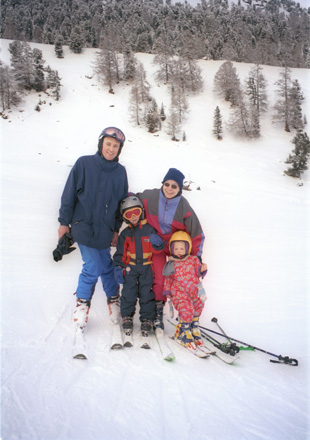 From left to right: Bart, Liesbeth, Christine, Evelyn. See each of us on the next pages!